Links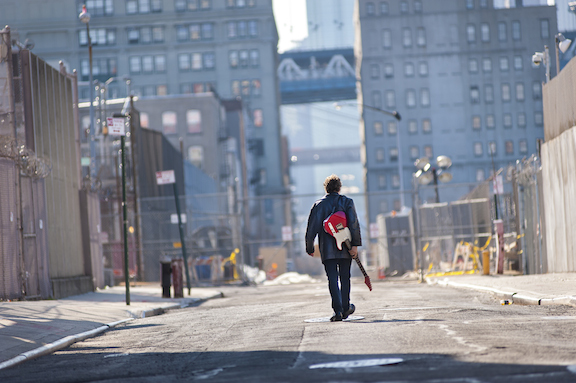 Don Stiernberg – Don is one of the most versatile mandolin players around. He has done as much as anyone for jazz mandolin and has recorded many great albums.
Dave Stryker – Dave is a prolific jazz guitar player with 25 albums as a leader.
Dana LaCroix – Dana is a soulful singer and songwriter. Chris has gone to Denmark many times with her as well as playing on some of her albums.
Stevvi Alexander – Stevvi is a background singer to the stars who has worked with almost everyone. She's also an accomplished songwriter. Chris played a lot of the guitars on her album East Side Psalmbook.
Steve Count – Steve is a great and versatile bass player. Chris plays mandolin with one of Steve's bands.
Matthew Rybicki – Matthew is a great jazz bass player who played on Phineas, Chris's guitar trio album of Phineas Newborn Jr. tunes and arrangements.
Frank Pagano – Frank is one of Chris's favorite drummers in NYC and has recorded/played with many great artists. Check out his work with Jon Herrington for a good place to start.
Eric Halvorson – Chris has worked as much with Eric as much any drummer in NYC doing Broadway shows, singer/songwriter gigs and recording sessions. Eric sounds great on everything he plays on including Chris's jazz mandolin trio album Urban Mandolin.
Jared Schonig – Jared is a great young drummer who played on Phineas, Chris's guitar trio album of Phineas Newborn Jr. tunes and arrangements. Check out his group, Wee Trio.
The Collective – Chris teaches at The Collective with some of New York City's best musicians.
Yellow Sound Lab – Chris has done a lot of session work at Yellow Sound Lab. It's also where he recorded Urban Mandolin and Phineas.
Benny Steele – Benny had a studio in Brooklyn (The Steele Factory) where Chris did a lot of session work. Now that he has moved to LA Chris still does email sessions for Benny.
TurtleTone Studio – Michael Fossenkemper is one of the best mastering engineers in NYC with a long list of credits. He mastered Urban Mandolin and Phineas.
L'atelier Clair Music – L'atelier Clair Music is the record label for NYC/Tokyo based producer/keyboardist Shohei Narabe. Information about Chris's albums Urban Mandolin and Phineas can be found on the related artists page.
John Mazlish Photography – John is great at capturing moments in unpredictable environments, which is probably why he works with so many musicians. He took most of the pictures for this website and for Chris's CDs.
Continuum Design & Web – Continuum Design & Web is Janelle Reichman's website design company. She designed this website and is also a great saxophonist and clarinetist.
Jazz Promo Services – Jim Eigo does media promotion for jazz artists and events.
Michael J Fox – Having a family member bravely deal with early onset Parkinson's has inspired Chris to give to The Michael J. Fox Foundation.