Press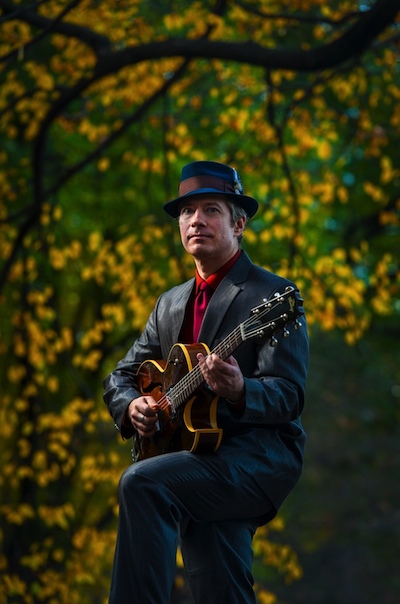 PRESS REVIEWS FOR PHINEAS
"Killer stuff from a killer guitarist that makes it all look too easy. Well done."
– Chris Spector for Midwest Record (view full article)
"Electric guitarist Chris Biesterfeldt teams up with Matthew Rybicki/b and Jared Schonig/dr for thirteen swinging pieces that snap like crisp lettuce."
– George W. Harris for Jazz Weekly (view full article)
"Biesterfeldt's trio includes Matthew Rybecki on bass and Jared Schonig on drums. The threesome cooks up a bebop buffet with a strong blues presence on a 13-song set that's sure to impress. Biesterfeldt's bluesy approach to all this great material marks him as a dedicated jazz cat who needs to be heard."
– George Fendel for Jazz Society of Oregon (view full article)
"Phineas, named after Chris' enamorment for brilliant pianist Phineas Newborn Jr., is a fast-paced and always swingin' concoction…pure ear candy for frets aficionados, a constant carousel of revolving wonders even in the ballads."
– Mark S. Tucker for Folk & Acoustic Music Exchange (view full article)
"Amply supported by Matthew Rybicki on bass and Jared Schonig on drums, this is a stellar celebration of the work and legacy of Phineas Newborn Jr., but more importantly it establishes Biesterfeldt and his musicians as a formidable jazz trio on the scene."
– Dee Dee McNeil for LAJazz.com (view full article)
"The latest from Biesterfeldt explores the music of jazz pianist Phineas Newborn Jr. From the opening notes, it's easy to see (hear) you're dealing with a guitar fanatic. He swings hard, while the ballad work is impeccable. Single lines mesh effortlessly with chordal rifs. Wonderful."
– John Heidt for Vintage Guitar Magazine (view full article)

"Biesterfeldt attacks each tune with a madman's spirit, bouncing from chords and single lines at the speed of light. This album stands on its own as an invigorating trio recording while paying homage to one of the undersung greats of jazz."
– Sean J. O'Connell for DownBeat Magazine (view full article)
"Chris Biesterfeldt has a unique style with impeccable techniques. The program includes a good mix of freshly arranged standards, three written by Phineas Newborn Jr. Chris is burnin' all the way."
– D. Oscar Groomes for O's Place Jazz Magazine (view full article)
"A self-produced jazz tribute to jazz pianist Phineas Newborn Jr., Biesterfeldt's 13 track Phineas CD features the guitarist in rare form. The net result is a stellar sounding jazz album. Jazz guitar fans will take note of Chris Biesterfeldt's flawlessly played Phineas."
– MWE3.com (view full article)
"Biesterfeldt's arrangements — with excellent support by Jared Schonig on drums and Matthew Rybicki, bass — are based on Newborn's piano-oriented renditions, but they translate beautifully to guitar."
– Ron Netsky for Rochester City Newspaper (view full article)
A review in Japanese translated by Shiori Shinohara:
"New York guitarist Chris Biesterfeldt has released a tribute album to the great pianist Phineas Newborn Jr. whom he has admired since he was a student at the University of Tennessee. He decided to record this album not only because he respects Phineas's compositions and playing but also because there aren't any guitarists who have recorded Phineas's compositions. His uplifting and dynamic play makes us think of Barney Kessel, Pat Martino, Peter Bernstein and it perfectly suits Phineas numbers. This is a highly recommended guitar-trio album."
– Mr. Hayakawa for Vento Azul Records (view full article)
A review in Italian translated by Andrea Longato:
"It doesn't come as a surprise that a guitar virtuoso like Chris Biesterfeldt decided to honor the work of Phineas Newborn, Jr, a piano player from the late 50s described as the heir of Art Tatum and Oscar Peterson. Phineas eventually left the jazz scene too soon due to his mental illness.
Born in Ashville, NC and living in New York since 1994, Biesterfeldt has taught many years at New York University and currently collaborates with the Collective School of Music in Manhattan. After the enthusiastic reviews of his first work Urban Mandolin (self produced in 2013), Chris releases a new album where he still explores the jazz trio setting, but with a different rhythm section than the previous one. On this record, in particular, he presents 3 pieces written by Phineas Newton, combined with 2 original tunes dedicated to the late piano player plus several standards (including works of Horace Silver and Benny Golson, celebrated hard bop masters).
Biesterfeldt guitar style draws heavily from the 50's, considered to be the golden years of jazz guitar. His playing evokes the masters of that period, with a predilection for the most hard-swinging and groovy ones: Barney Kessel, Pat Martino, Herb Ellis, Tal Farlow and Grant Green, among others. Chris phrasing is rooted in the bop tradition and charged with a blues feel. His blazing fast solos alternate nervous single note passages with dazzling octave lines. Chris proves to have an extraordinary technique on the instrument but he is never a slave of his own virtuosity, matter of fact in more than one tune he shows a gift for introspection and harmonic subtlety. This happens in particular on "Juicy Lucy", "Sweet and Lovely", and the interpretation of Quincy Jones's own "The Midnight Sun Will Never Set". On the other hand "Harlem Blues," "Cookin' at the Continental" and the classic "Manteca" stand out for their burning renditions."
– Angelo Leonardi for All About Jazz (view full article)
---
MUSICIAN QUOTES FOR PHINEAS
"The new Chris Biesterfeldt CD Phineas is a work of art! Chris is one of the new guitarists starting to gain recognition for his playing and composing. His new CD is a tribute to the great piano genius from Memphis, Phineas Newborn. To take Phineas's piano arrangements and adapt them to guitar is a big challenge. Chris and his smokin' trio not only make it sound easy but they add their own touch to the music as well. Classics such as "Harlem Blues," "Sugar Ray," "The Midnight Sun Will Never Set," "Caravan" and Chris's own "Blues From Phineas" all reflect the soulfulness, swinging, and creativity we associate with Phineas. Having played with Chris for many years I've been a fan and I hope this CD win him many new fans!"
– Donald Brown
"Not one to take the easy way out Chris Biesterfeldt follows up his jazz mandolin recording by adapting the great Phineas Newborn Jr. on the guitar. It's nice to hear a fresh take on Phineas's music through Chris's guitar."
– Dave Stryker
---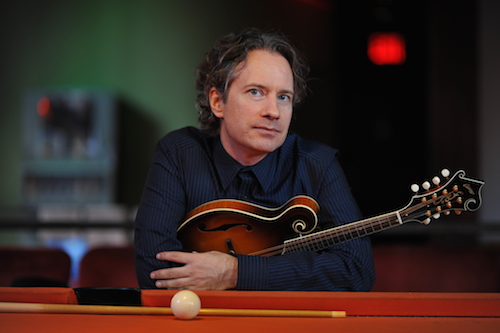 PRESS REVIEWS FOR URBAN MANDOLIN
"Mind blowingly great stuff that takes the jazz trio places the grand old man [Jethro Burns] would have loved to."
– Chris Spector for Midwest Record (view full article)
"Urban Mandolin is the jazz mandolin surprise of 2013, and we can't recommend it enough. You want this!"
– Ted Eschliman for JazzMando.com (view full article)
"Biesterfeldt proved possibilities for the mandolin well outside the usual bluegrass/folk/roots music realm, applying it to areas that few if any have thought of before."
– S. Victor Aaron for Something Else! (view full article)
"…be prepared to drop your jaw once more with Chris Biesterfeldt and his mandolin."
– Mark S. Tucker for Folk & Acoustic Music Exchange (view full article)
"The variety of the material suggests that one of Biesterfeldt's aims is to demonstrate the versatility of his instrument. If so, give him credit. Urban Mandolin makes an excellent case."
– Jack Goodstein for BlogCritics.org (view full article)
"I have encountered a few excellent mandolinists, who have established themselves as impressive performers of the music of Johann Sebastian Bach, Mike Marshall and Caterina Lichtenberg, performing as a duo, and Chris Thile taking on the solo sonatas and partitas for violin. On the basis of the Urban Mandolin track of the final (Presto) movement from the BWV 1001 sonata in G minor, I have no trouble adding Biesterfeldt to their ranks."
– Stephen W. Smoliar for Classical Music Examiner (view full article)
"Chris Biesterfeldt elevates straight-ahead jazz out of an arguably dying breed. He also elevates the mandolin into an instrument capable of the greatest change."
– Carol Banks Weber for Jazz Music Examiner (view full article)
"His playing is technically expert and harmonically advanced, his chops undeniable. And his trio plays wonderfully together"
– Rick Anderson for Music Media Monthly (view full article)
"Chris Biesterfeldt masterfully reinvents the harmonic possibilities of the mandolin and gives true meaning to the term virtuoso."
– Brent Black for CriticalJazz.com (view full article)
"But it is the organ funk of Jimmy Smith that propels the disc with 'Ready and Able' and 'Back at the Chicken Shack,' on which Biesterfeldt and company, relaxed and confident, reinvents the music anew with their novel instrumentation."
– C. Michael Bailey for All About Jazz (view full article)
"Chris Biesterfeldt is primarily a guitarist, but he has serious mandolin chops."
– Kevin Whitehead for NPR's Fresh Air (view full article)
"Chris Biesterfeldt, along with the simpatico team of Adam Armstrong/b and Eric Halvorson/dr show what can be done with a mandolin trio, lots of chops and lots of creativity."
– George W. Harris for Jazz Weekly (view full article)
"Urban Mandolin is a fine description for this release featuring Chris Biesterfeldt playing mandolin. Adam Armstrong (b) and Eric Halvorson (d) join him. They burn, swing and get funky on sixteen tracks."
– D. Oscar Groomes for O's Place Jazz Magazine (view full article)
"With great jazz concoctions like 'Quasimodo'… every line is 'right on time', and the trio will have you up on your feet & movin' 'round the room to their beat in only moments!"
– Rodcod Zzaj
"His playing on Bye-Ya is exhilirating. Other high points include the exhilarating Segura Ele, a marvelous rendering of God Only Knows and the invention he brings in his improvisation to Shorter's Witch Hunt."
– In A Blue Mood (view full article)
"Mr. Biesterfeldt and his sturdy rhythm partners, Adam Armstrong (bass) and Eric Halvorson (drums), simultaneously serve up a lively, straight-up trio session, energized by the leader's fleet, smart fretwork as well as the tasty variation present."
– Duane Verh for jazz-blues.com (view full article)
"This is no novelty project. With deft skill and an anything-goes attitude, Biesterfeldt uses the mandolin's tingle, twang and sting to infuse manic energy into 'G-Minor Presto,' 'Teen Town' and 'Some Skunk Funk.'"
– Eric Feber for The Pilot (view full article)
"From a blistering version of 'Bebop' to 'Bach G-Minor Presto' this maestro of the mandolin is going to knock you off your feet with 16 amazing tracks…"
– Don Albert for Artslink (view full article)
A review in Italian translated by Andrea Longato:
"Is it possible to substitute a mandolin for the guitar in a jazz trio with upright bass and drums? Apparently yes, and Chris Biesterfeldt proves it 100%. By choosing an instrument that's a little odd for a jazz setting, in "Urban Mandolin" he fearlessly measures himself with tunes that come straight from the bop tradition, like the first 2 tracks, written by Gillespie and Parker respectively. Nonetheless as the records flows by the trio (w/ Halvorson on drums and Armstrong on bass) plays a way more eclectic repertoire, with Biesterfeldt flawlessly improvising track after track. The wide expressive palette is definitely a plus for the record. Freedom Jazz Dance, Bright Size Life, Witch Hunt and Bye-Ya are among the best performances, where the mandolin shines through thanks to dazzling and precise executions. The track list also includes pop songs (God Only Knows), Latin American tunes and even a Bach piece. Track after track the rhythm section proves to be energetic, inventive and dynamic and Biesterfeldt rises to the occasion. He is a great instrumentalist, but aside his technical proneness, he is also able to communicate to the listener and keep him engaged. Anyone who thinks the mandolin only belongs only to folk or classical music will be proven wrong by this record, full of interesting and original ideas."
– Vittorio Lo Conte for Music Zoom (view full article)
---
MUSICIAN QUOTES FOR URBAN MANDOLIN
"Welcome Chris Biesterfeldt to the growing list of those who champion the mandolin as a jazz and all-purpose instrument. I used to point out how the mandolin is a mashup of two more accepted counterparts, the violin and the guitar. Now I'll just say "check out 'Urban Mandolin'-it's all there!" And it is, from Monk to funk, bebop to Beach Boys, Bach to Bird, and Jaco. Chris approaches both the music and the mandolin in fresh ways. For instance, the technique of playing single-note melodies and answering them with chordal information is virtually unique in the mandolin world. Luckily the spare instrumentation gives us a clear view of Chris's chord work, which is rich and fascinating. Bravo Chris and thanks for showing us even more of the possibilities on the greatest instrument in the world."
– Don Stiernberg
"Chris Biesterfeldt's new CD "Urban Mandolin" is amazing. I've known Chris as a great guitarist since he first came to New York and had never heard him play Mandolin. (Actually I've never heard anybody play Jazz on the mandolin like this before). What he has done here takes not only great skill, taste and creativity, but a lot of guts! Along with the great Eric Halvorson and Adam Armstrong, Chris's trio creates some fresh and exciting new sounds. Check them out!"
– Dave Stryker
"Your CD is burning! If you can play that much mandolin, I can't wait to hear you on guitar. 'Some Skunk Funk', 'Teen Town', 'Bebop', etc. Incredible."
– Donald Brown
"Chris sounds like a jazz cat. I love those chord voicings."
– Jamie Masefield of The Jazz Mandolin Project
---
EPK COMING SOON!!